Today, my five teammates and I gave a presentation about our collective ability to find cereal. Seriously. Long story short, I am the lone cultural anthropologist in a landscape archaeology class, and each of four teams in the class competed to find the most cereal (pre-scattered all over campus by our instructor) using fancy archaeological survey methods. I helped my team as well as I could every step of the way, but today I got to showcase one of my strongest and silliest skills: making sweet PowerPoint slides.
I feel that this turned out to be pretty important, given the general brownness of most of our data:
The shape of our survey area (outlined in red) has been consistently
amusing
.
The actual survey part happened a week ago. For our purposes, Cheerios, Froot Loops, and Cocoa Puffs represented different cultural periods. But I found an anomalous site in one of my team's transects!
One of the Lost Tribes of Pretzrael?!
The landscape itself also needed some analogies; sidewalks were supposed to be charted as rivers.
I Tried to
Ford the River
, and My Oxen Died
Alas, when I was putting together our results and conclusions into our final product, a teammate demurred from having his picture included in the presentation. In a pinch for some graphic hilarity, I scrambled to colorize the image of the famous archaeologist our team was named after. The result? TERROR (that I obviously included in our deeply professional discussion of findings).
Tank top: Mossimo
Cardigan: F21
Skirt: Vintage, via Cheap Thrills
Charcoal tights:
Gilt
Yellow tights:
ASOS
Shoes: Capezio
Earrings: Inherited
Can you tell I like to layer tights? I really, really do. They're warmer that way, and it does really interesting things with color.
Extreme close-up!
Probably my favorite earrings from my great-grandmother's vast collection of costume jewelry.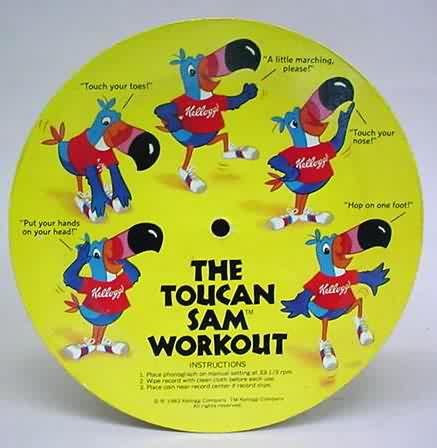 Overall, I'd say it was generally a
Froot Loop
kind of day.
(Click through, dear readers, for important Froot Loop trivia!)